Washer / Dryer Repair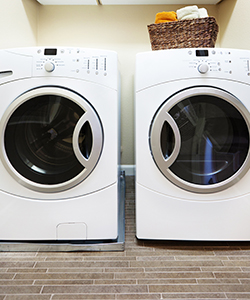 Washers and dryers are some of the best labor saving devices ever made. So when they break, it's a real problem. Patriot Appliance are your appliance repair heros. We repair most major brands of washers and dryers, and will work with you to get your appliances fixed quickly.
Patriot Appliance has years of washer and dryer repair experience. We know washers and dryers. Our appliance technicians can come to you, diagnose the problem, and usually fix the problem in the same visit. If additional parts are needed, we can order them from trusted sources and expedite the process.
Nobody likes the laundromat. You need to be able to do laundry at home. If your washer and/or dryer konks out, you can rely on Patriot Appliance to get you up and running again!